Attention Veterans: Is a Career in Capital Markets Right for You?
The objective of the Veterans in Financial Markets (VFM) is to provide information that can assist veterans in determining if a career in the Securities Industry is a good choice and further helping them launch their careers by counseling and interview preparation. The focus is assisting veterans in mission readiness for financial markets careers that are the support functions (i.e., operations, market data, and technology) of investments banks, broker-dealers, exchanges, asset managers, industry solutions, regulators, and vendors.
Through a series of webinar training sessions and interacting with subject matter experts, veterans will be exposed to the various functions within the capital markets space.
The no-cost program is available to veterans with an honorable discharge, those finishing up universities and others recently discharged.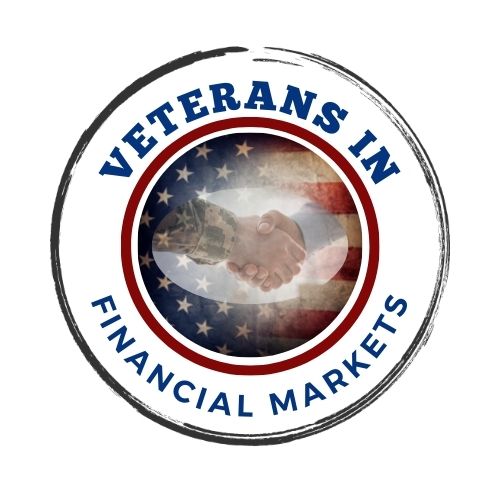 Phase 1: Education: Attend webinars providing foundational knowledge of the financial markets
Session 1: Introduction to capital markets (Basics)
Session 2: Exploring selected capital markets functions
Session 3: Market Data
Session 4: Securities Processing & Technology
Session 5: Summary and Way Forward Career Opportunities
Phase 2: Job Seeking Assistance: Receive available assistance as you progress toward a career
Interact with Subject Matter Experts (SMEs) and Self-Study Guides to assist in understanding specific areas of interest
Seek a potential industry job with impactful resumes and mock interview preparation 
September 6, 2023: PRESS RELEASE
July 18, 2023: Volunteer opportunity
July 5, 2023: PRESS RELEASE
September 29, 2022: PRESS RELEASE